News from January 2018
Most of our news comes from railway RSS feeds - if your railway has a feed, please let us know.
2018 Events – 1 January 2018
David Shepherd. – 8 January 2018
Rising From The Mud – 7 January 2018
It's All backwards, What's With That? – 7 January 2018
On BBC2 on Friday 19th January at 18:30, and BBC iPlayer afterwards.
Join Michael Portillo as he journeys from Criccieth to Caernarfon, stopping off at places of interest along the way including the Ffestiniog and Welsh Highland Railways.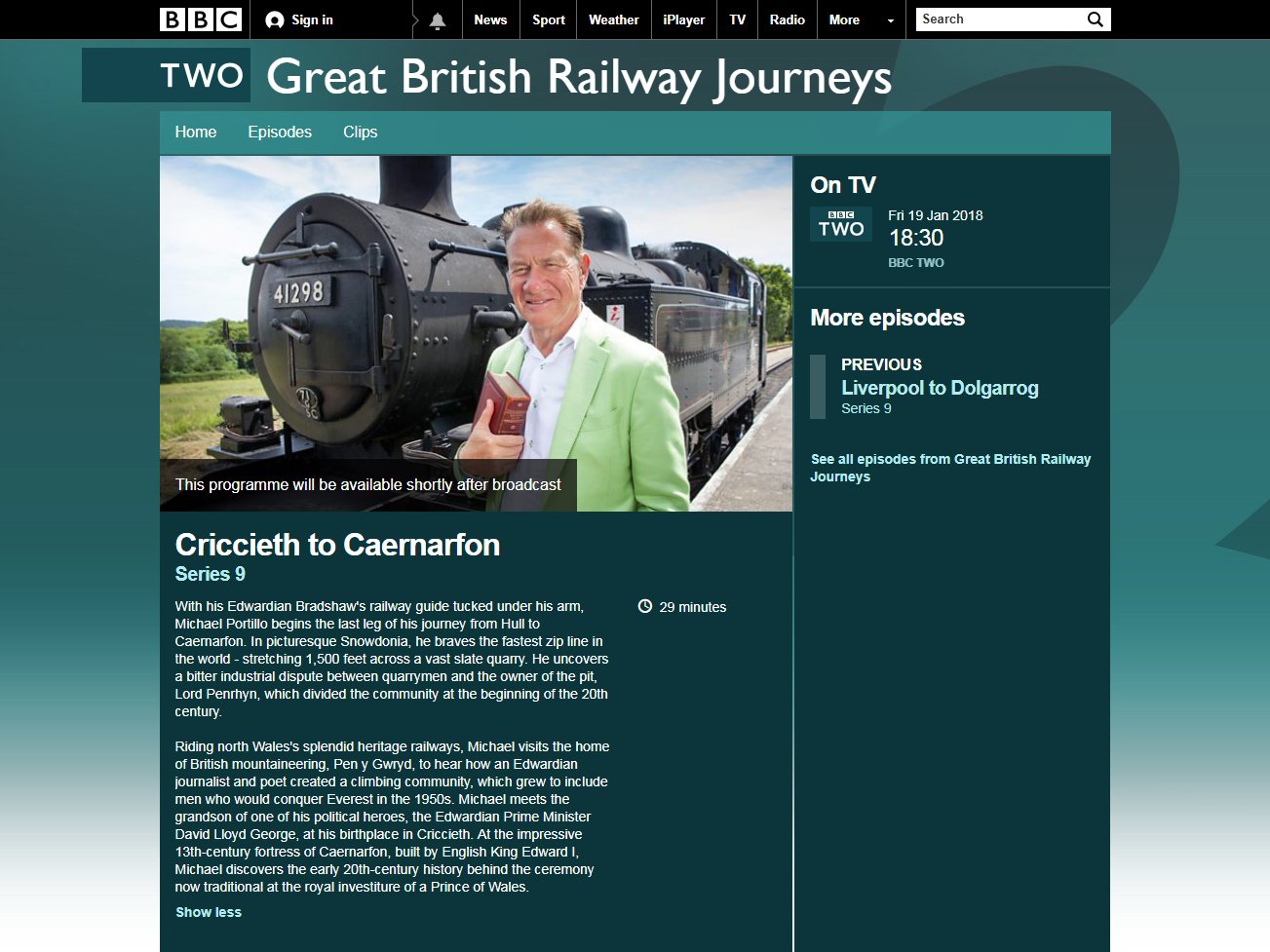 Posted by Peter Bowyer on 11 January 2018
Winter work on the Corris Railway. – 2 January 2018
Job Vacancy General Manager South Tynedale Railway Ltd – 10 January 2018
"When the snow lay round about…" – 11 January 2018
STR Visitors' Steam Dreams can now come true! – 12 January 2018
NGG16 number 113, a first update for 2018. – 14 January 2018
Spring Photo Excursions Announced! – 14 January 2018
Boiler repairs on NGG16 number 113 – 17 January 2018
Railway Safety Regulator Permit – 18 January 2018
Quiz Answers – 18 January 2018
Our Lawley and her sister in times gone by – 19 January 2018
Tracks to the Trenches 2018 – 19 January 2018
Museum Holds Raffle Contest in Conjunction with Railroad Hobby Show – 21 January 2018
WW&F at the Springfield, MA, Railroad Hobby Show Jan. 27 & 28! – 21 January 2018
Re-grading Loos Loop – 22 January 2018
Our first Steam Report for 2018 – 24 January 2018
More progress on NGG16 number 113. – 24 January 2018
NG10 Boiler completed – 25 January 2018
Back in action for January – 25 January 2018
Celebrating our Heritage at London King's Cross – 26 January 2018
Military Exercises – 27 January 2018
Thank You, Mass Bay RRE! – 28 January 2018
The Best Way to see The Beauty of The Rocky Mountains – 26 January 2018
USA Today – 10 Best 'Reader's Choice' Award – 26 January 2018