Gallery > Railways > Australia > Queensland Sugar Lines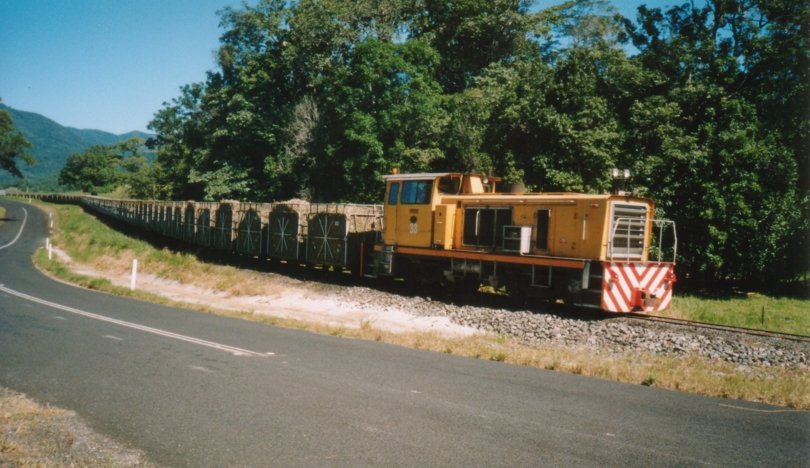 South Johnstone Mill #33, NYLETA, with a load of 120 4 / 5 tonne loaded bins.
NYLETA was built by Prof Engineering, Harare, Zimbabwe for Eimco in 1990 with Hydrostatic transmission. In 1993, the then owners of South Johnstone Mill converted NYLETA to hydraulic transmission. Original number was #13, changed to #33 when Bundaberg Sugar aquired ownership of the Mill. The three Bundaberg costal mills in the far north of Queensland use the same radio frequency for train control, therefore it was very confusing for each mill to have locos with their numbers all starting at 1. All Locos at South Johnstone Mill had 20 added to their original number, some still show both.