Gallery > Railways > Australia > Queensland Sugar Lines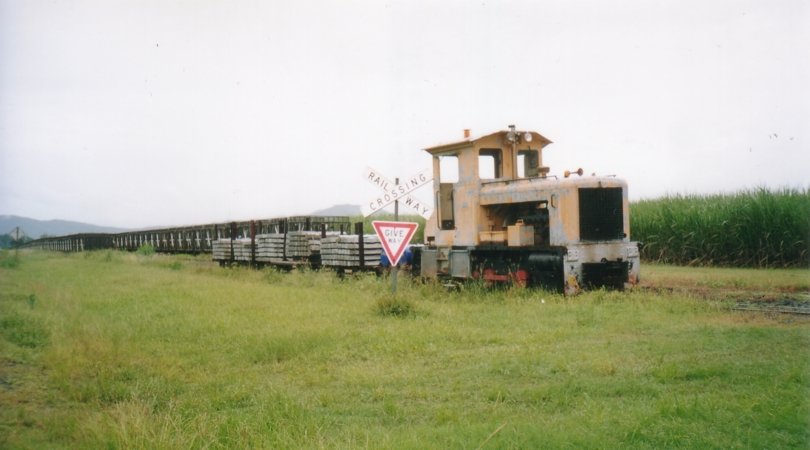 South Johnstone Mill works loco #30, (but still numbered #10) with a load of concrete sleepers for a reconstruction job.
There are two rakes of empty bins in the background during the 2003 > 2004 "off season", Dec to June. The crew of the track maintenance train have knocked off for the day and leave their Loco and train on a nearby siding overnight. The crew have gone home by cars. Nearly all "Main lines" have concrete sleepers and 60lb rail or better, a lot of sidings have too.