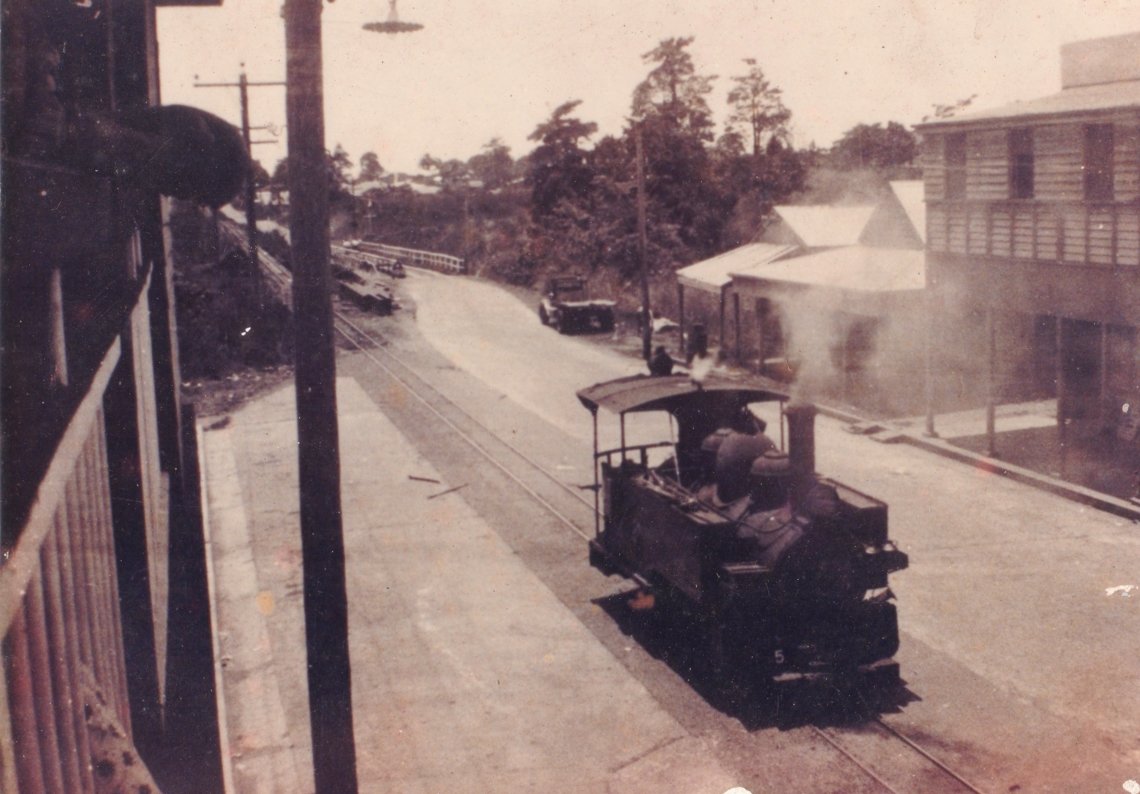 This Loco was a John Fowler & Co. Loco of 1921, 3/6/21 into service, builders No. 15756, Written off Sep 1957. Owned by the Q.R. all of its life Running between Innisfail and Nerada and branch lines to Mourilyan Harbour via Mourilyan Mill, and to South Johnstone Mill on a branch line from Currajah.
The photo was taken from the 1st floor balcony of the Criterion Hotel, South Johnstone, now one of only two locations where cane trains run along streets in a township.
The crew, obviously mindfull of the effects of an "over heated engine" were allowing it to cool down, while they cooled down inside the Hotel!!! Photo: early 1950's.
| | |
| --- | --- |
| Copyright | UNKNOWN but over 50 years old and copyright expires in Aust after 50 years. |
| Taken | Date unknown |