Gallery > Railways > Spain > FC de Alicante a Denia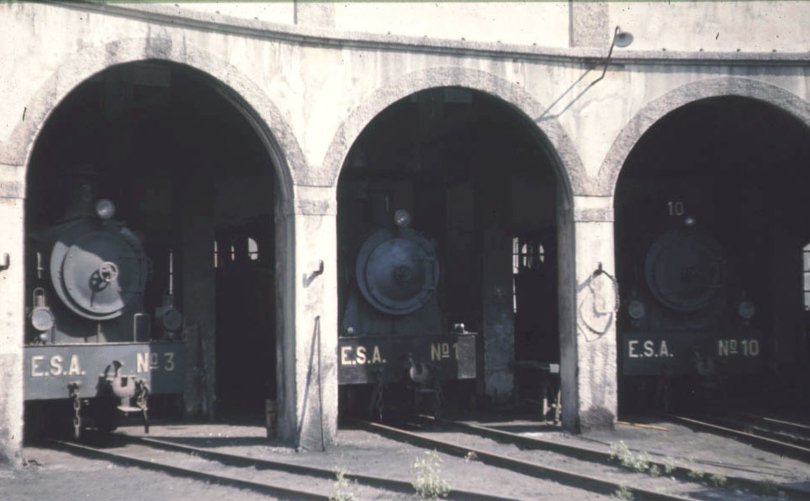 Alicante engine shed
2-6-0T's no's 1 (Hanomag 6947 of 1913), 3 (Hanomag 6949 of 1913) and 10 (MTM 77 of 1913) stand at Alicante engine shed in July 1968. Sadly none of these engines made it inro preservation although some lasted as late as the mid-1970's.
Comments
Posted by Phil Davies on April 27 2008 at 13:15
There is still a narrow guage line running between Alicante & Denia. Now, however, the deisel trains have been replaced with trams powered by overhead electric cables.

Whilst the trams would never be able to reproduce the emotions of a steam train the journey is still one to enjoy. Lots of fantastic views and many small towns & villages to visit along the whole length of the track.
---
Posted by paul webb on January 6 2013 at 09:46
I have had 2 visits to the Alicante to Denia metre gauge system in the last 3 years, it is still operated by diesel railcar between Benidorm and Denia, the new overhead electric system has got as far as Benidorm from Alicante, it will reach the full system in due course.
---