Gallery > Railways > UK > Corris Railway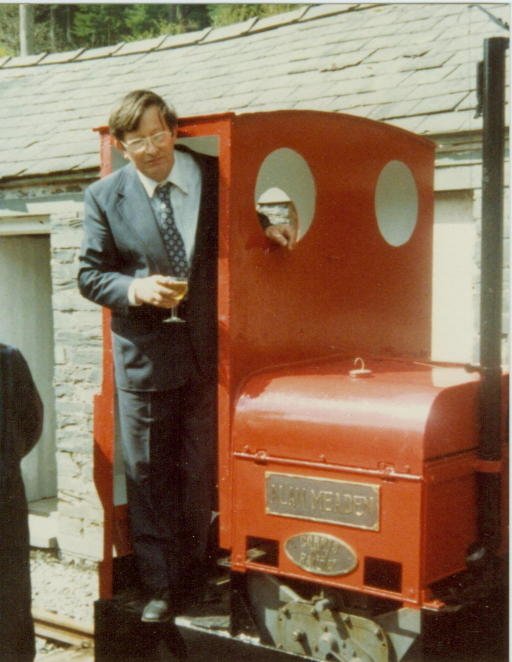 Alan Meaden
This is the occasion of the official naming of Corris Railway locomotive No.5 in, I think, 1982. I believe that's Alan Meaden himself on the footplate. Alan was the founder and driving force behind the Corris Railway preservation society, so it was only fitting that the first loco under preservation be named after him. Can anyone confirm the date, and if that really is Alan?
Comments
Posted by Susan Smith (nee Meaden) on February 10 2008 at 04:02
We are going to Brian Meadens Funeral on Wednesday next (Alans Brother) So will ask family if this is Alan.
He died in 1978 so perhaps not. He died before the engine was completed as we understand it.

---
Posted by RGCorris on February 10 2008 at 12:38
This photo shows Walter Willis, who took over the rebuild of the loco following Alan Meaden's death in 1978.
---