Gallery > Railways > USA > Westside Lumber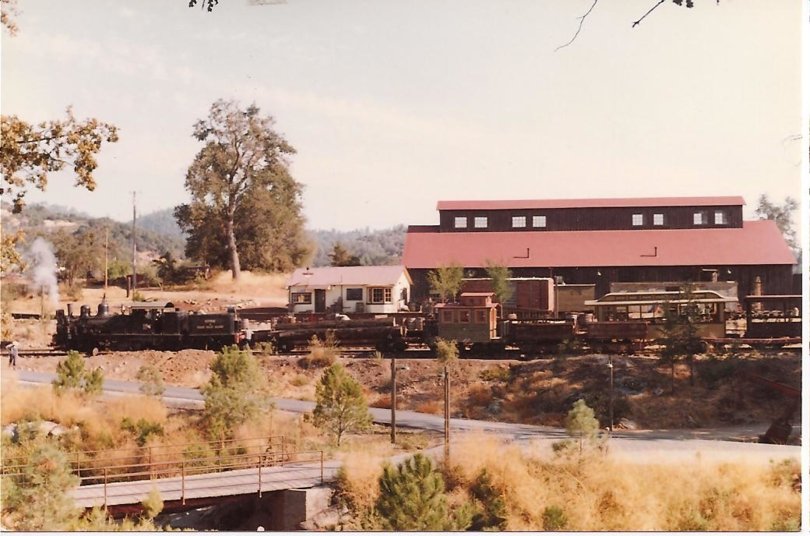 WS&CVRWY
Westside and Cherry Valley Railway's engine shed built new in the 1970s by Glen Bell. Turnback Creek in the foreground empties into the millpond.Train heads north toward the new trestle. White building at the center of the photo is the original Yetch Yetchy and Yosemite Valley Railways First Station; built in 1899, later used as a Dispatcher's Office .
Comments
Posted by Wayne Bell on November 5 2011 at 18:06
Hetch Hetchy & Yosemite Valley Railway Company see Last of the 3 foot loggers p11, I have been modeling the West Side Lumber Company since 1970. According to Russ Simpson that is not the original first station see his plan pack #380.
---