Gallery > Railways > UK > Dinorwic Slate Quarry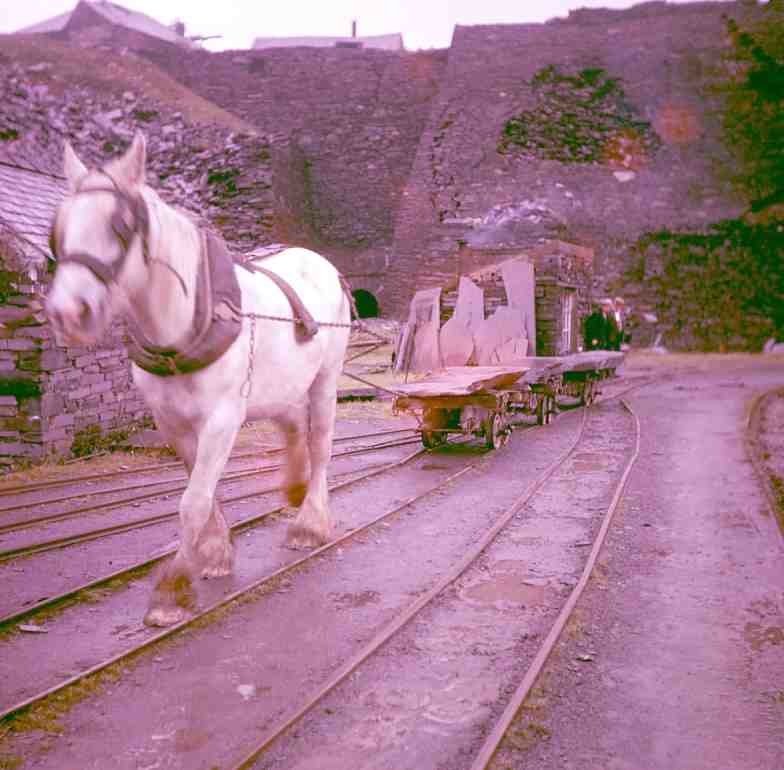 Taking the strain
Horse power used to move the slate waggons in the Dinorwic quarry
Comments
Posted by teddmac on August 19 2006 at 14:11
This photo isn't Dinorwic either - it looks to be the old Penybryn quarry, absorbed by Dorothea quarry in the 1930s. Alternatively, it could be Aberllefenni, Corris but Penybryn looks more likely.
---
Posted by Dave Hodgson on July 16 2008 at 15:13
Definitely Penybryn! (The steps in the top right of the pic were still there when I last visited a few years ago).
---
Posted by Iain Robinson on February 1 2014 at 20:46
This is a lovely shot. It had me puzzled, as it looks like the eastern pyramid at Dorothea, but why would a horse be taking stones away from the mill? Then I realised that the photo is back to front. Suddenly it all makes sense.
---