Gallery > Railways > UK > Dinorwic Slate Quarry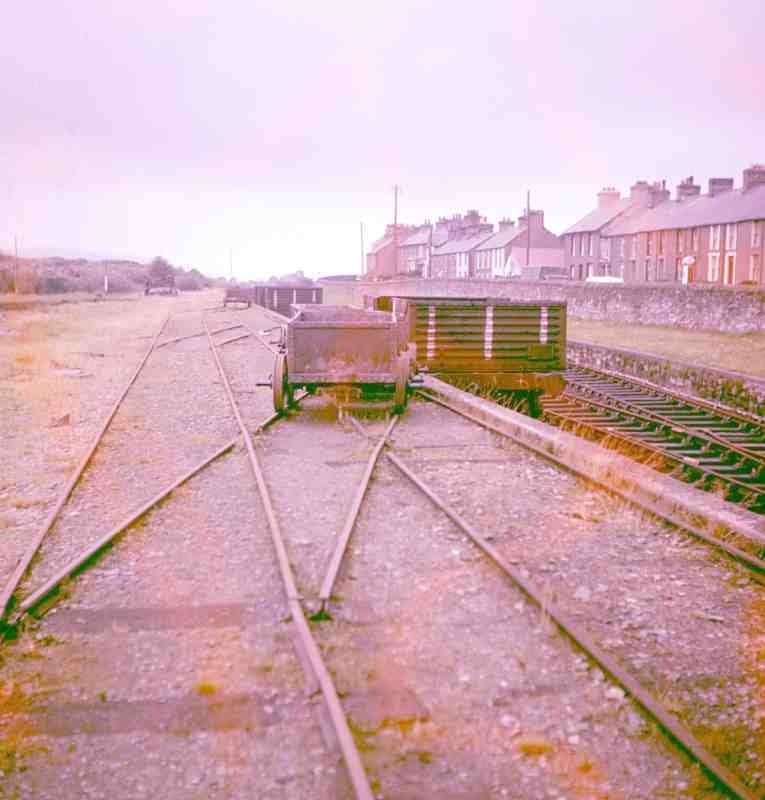 Nantle Station.
Exchange sidings for the Padarn Railway.Crude stub points in common use on quarry railways.
Comments
Posted by teddmac on August 19 2006 at 14:03
This photo was taken, not on the Padarn Railway but at Talysarn Station and shows the transshipment sidings of the Nantlle Railway - 3'6" horse drawn - from Pen-yr-Orsedd and Dorothea quarries.
---