Gallery > Railways > UK > Amberley museum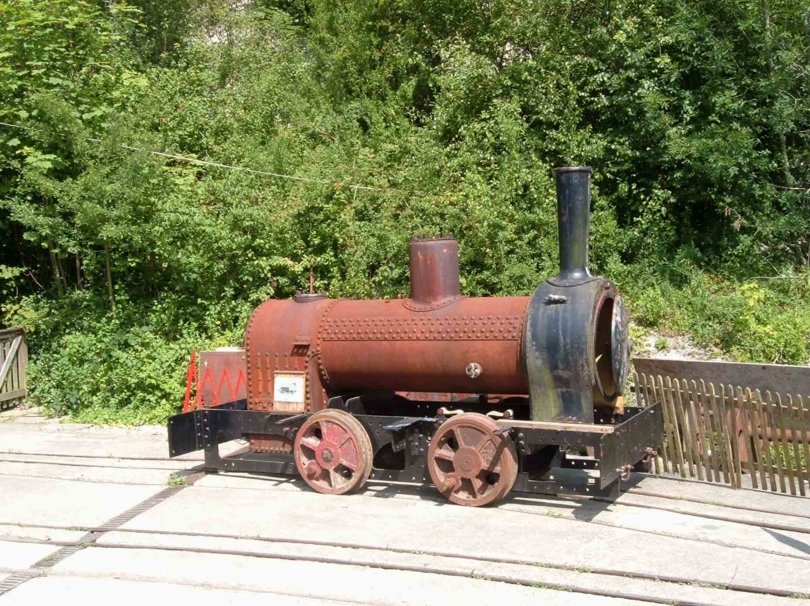 Townsend Hook
Townsend Hook (Fletcher Jennings works number 172 of 1880), very much the worse for wear outside the engine shed at Amberley. A 3ft 2 and one quarter inch gauge engine from the Brockham Quarry railway, it must be one of the very few surviving Fletcher Jennings engines in the UK.
Comments
Posted by Jack Slaughter on December 7 2011 at 13:07
There are 5 Fletcher Jennings locos surviving in the UK: 'Talyllyn' (w.n. 42 /1864', 'Dolgoch' (w.n. 63/1866), both 2'3'' gauge at the Talyllyn Railway' 'Captain Baxter' (w.n. 158/1877), stadard gauge at the Bluebell Railway; and 'Townsend Hook' (w.n. 172L/1880) at Amberley and her sister 'William Finlay' (w.n. 173L/1880), in private ownership.
---