Gallery > Railways > Poland > Gryfice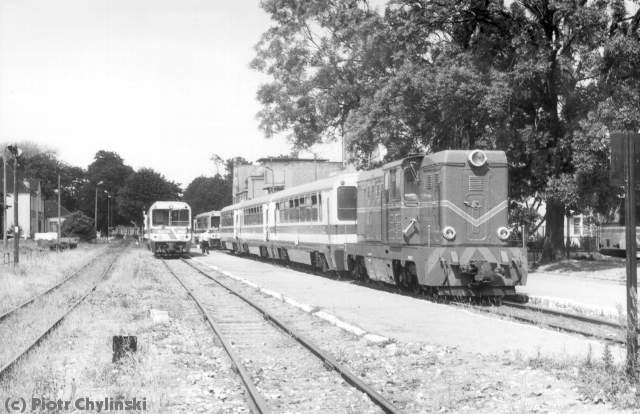 Three trains in Gryfice.
Gryfice, 1995, 1000mm. Three trains are waiting to departure. Two Romanian-built MBxd2 motor cars just will leave to Uniestowo and Loznica (both lines now closed and track was stolen), and also Romanian-built Lxd2 locomotive with 3-car-length train to Trzebiatów via Pogorzelica, Niechorze. Today only one train leaves this station every holidays morning.