Gallery > Railways > India > Nilgiri Railway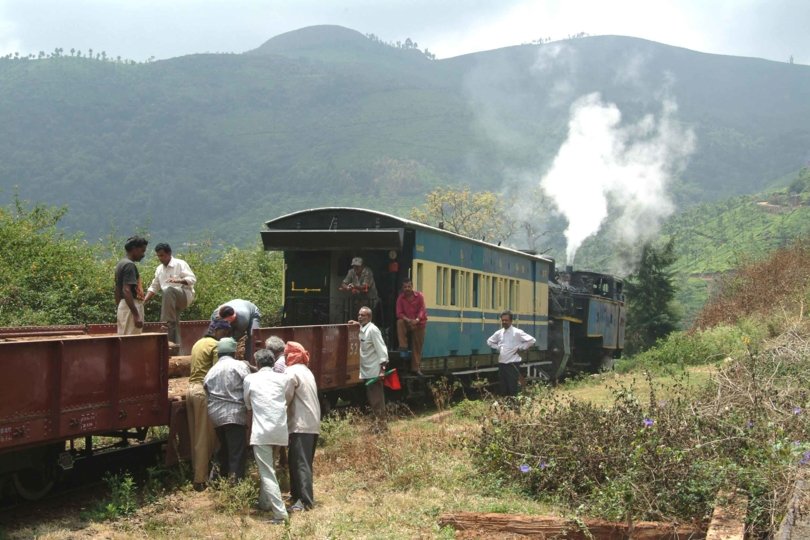 37386
0-8-2T no. 37386 on a PW special loading redundant track materials at Kelari Road.
Comments
Posted by Michael Sales on October 19 2006 at 22:53
I grew up in the Nilgiris as a boy in the early 60's to the mid 70's and apart from riding the trains regularly,saw many a change to permanent way of the Nilgiri Railway. The Katary Road station depicted in the snap used to be a crossing station and Down trains from Coonoor to Mettupalayam used to cross to the non-rack siding on the level area (now overgrown in the snap) to allow the UP trains to negotiate the steep incline into the station. When the track was clear for the down train,it had to head back in the direction of Coonoor, clear the points and once again engage the rack and reverse downhill towards Mettupalayam. The station was named Katary Road for the road to Katary Dam and the tea plantations in the background (Glendale and Bengorm)which branched off the main road nearby. A full rake of 5-6 coaches would actually stop with a coach on the bridge over the main road!!.
---