Gallery > Railways > UK > Cliffe Hill Mineral Railway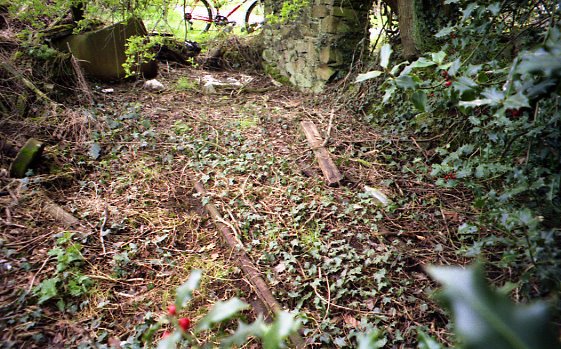 Trackwork
Remains of trackwork at side of Billa Barra Road.
North West Leicestershire.
Recent visit could not identify the site.
Comments
Posted by Alan Jewell on July 7 2017 at 21:18
The location is where the line crossed Billa Barra Lane at the end of the embankment at 446689,311209. About 50 yds of track is extent and visible both sides of the road, though in thick undergrowth on the south (embankment) side. The line was just tarmaced over. Rails are still in situ at the other crossing of Billa Barra Lane on the sharp bend. All in situ May 2017.
---